| Class type | Validity | Click to download Form | Price of DSC | Price of etoken | WBGST + CGST @ 18% (w.e.f. 01/07/2017 | Total Price * (New/Renew) | Click for Details |
| --- | --- | --- | --- | --- | --- | --- | --- |
| Class 2 Individual Signing | 2 years | Class 2 | र 550/-* | र 650/- | र 100/-* | र 1,300/-* | More Details |
| Class 2 Individual Encryption | 2 years | Class 2 | र 550/- | | र 100/- | र 650/- | More Details |
| Class 2 Organization Signing | 2 years | Class 2 | र 932/-* | र 650/- | र 168/-* | र 1,750/-* | More Details |
| Class 2 Organization Encryption | 2 years | Class 2 | र 932/- | | र 168/- | र 1,100/- | More Details |
| Class 2 Foreign Individual | 2 years | Class 2 | र 1187/-* | र 650/- | र 213/-* | र 2,050/-* | More Details |
| Class 3 Organization Signing | 2 years | Class 3 | र 2246/-* | र 650/- | र 404/-* | र 3,300/-* | More Details |
| Class 3 Organization Encryption | 2 years | Class 3 | र 2246/- | | र 404/- | र 2,650/- | More Details |
| Class 3 Individual Signing | 2 years | Class 3 | र 2246/-* | र 650/- | र 404/-* | र 3,300/-* | More Details |
| Class 3 Individual Encryption | 2 years | Class 3 | र 2246/- | | र 404/- | र 2,650/- | More Details |
| Class 3 Govt. Organization Signing | 2 years | Class 3 | र 2246/-* | र 650/- | र 404/-* | र 3,300/-* | More Details |
| Class 3 Govt. Organization Encryption | 2 years | Class 3 | र 2246/- | | र 404/- | र 2,650/- | More Details |
* The total price mentioned with * is inclusive of etoken @ र 650/- and the price mentioned without * is exclusive of etoken
Note : In line with the mandate from CCA(Controller Of Certifying Authority), please take note of the following changes, with respect to DSC only
a. Issuance of SOFT TOKEN ceases with immediate effect.
b. All DSC download can only be downloaded onto FIPS CERTIFIED TOKEN (HARD TOKEN ONLY).
c. Any customer who has purchased DSC in soft token mode prior to download their Certificate in FIPS certified token .
Please ensure that your application is consistent and complete in all aspects to avoid delay in processing or rejection.
N.B. In case of cheque payments, DSC and/or token will be issued only after realization of the payment instrument.
We now issue DSC FOR DGFT with Signing and Encryption also. For details
Click Here
* All Dsc & DSC Token prices are effective from 01st Aug, 2018. Please apply for Emudhra DSC
* WBGST + CGST @ 18% implemented on DSC (Digital Signature Certificate) from 01/07/2017
Mode of Payment :
Cash*/Cheque/DD in favour of "ISHIKA TECHNOLOGIES PVT. LTD." Payable at Kolkata.
Direct Deposit : HDFC BANK Current Account No. 50200006432389 ,Burra Bazar Branch, Kolkata.
For Online Transfer use IFSC Code: HDFC0000219 alongwith our bank account number.
[NOTE FOR CASH DEPOSIT TO BANK: *PLEASE ADD ₹ 150/- EXTRA FOR CASH DEPOSIT TOWARDS BANK CHARGES]
Send the complete set by COURIER / SPEED POST to :
ISHIKA TECHNOLOGIES PVT. LTD.
AD-35, Salt Lake City, Sector 1, Near Tank No. #4, Kolkata - 700 064
Delivery mode:
After receiving the hard copies at our Kolkata Office we will send the DSC in hard token within 2-3 working days.
We process DSC applications from all over India.

Fast & Smooth services with technical support.
What is better ? DSC in Email or a USB E-token?
Both have their own advantages and disadvantages.
It all depends upon the comfort level of subscriber and his intended usage of the same. Both require passwords for usage.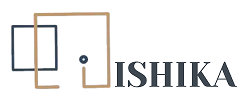 Ishika Technologies Private Limited
Licensed Registration Authority (LRA), of e-Mudhra
for distribution of Digital Signature Certificate all over India.
AD-35, Salt Lake City,
Sector 1, Near Tank No. #4,
Kolkata - 700 064
Ph. 91-33-40068960 / 40041848 / 23341090
Call: +91-9432644547
Email: dsc@ishikatech.com
Collection Center
Kolkata Central
8, Ganesh Chandra Avenue, Shah Court,
3rd Floor, Room No-10, Kolkata-700013
Mob: 9674444121
Guwahati
22/A, A T Road, Bharalumukh, Near S.B.I, Guwahati:781009, Assam
Mob: 9748125485