What is a USB Token / e-token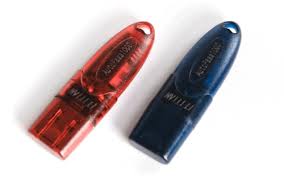 ?
It is secure Device, used specifically to carry Digital Certificates.
USB Tokens offer military grade security and the contents are also encrypted internally.
A virus cannot affect USB Token, and the digital Certificate stored would always be secure.
When you insert the Token, it automatically copies the certificate to the browser and when you remove the Token it automatically removes the certificate from the browser.
The Private key never leaves the Token and signing takes place within the Token itself. So, the security is guaranteed.