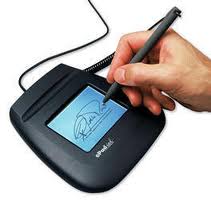 In a bid to bring in greater transparency in tendering, from now on all government procurements with an estimated cost of Rs 10 lakh and above are required to be e-tendered by all government departments, with the government launching the online procurement through the e-procurement portal  of the UT https://pudutenders.gov.in
The pilot launch of the online tendering through the e-procurement portal was successfully done by Animal husbandry  department, by awarding a contract worth Rs 58 crore to procure supplies.
The government has already issued guidelines regarding the implementation of e-procurement, notified in the official gazette on March 5,2013. An e-procurement cell has been established in Chief Vigilance Office to monitor this project.
The e-procurement mission mode project under the National e-governance plan is being implemented by the Ministry of Commerce and Industry. It will enable secure online submission, payment of tender, fee and Earnest Money Deposit (EMD) and access bid opening event from any place on a 24×7 basis through the internet.  Digital signature certificates are mandatory for e-procurement transactions by both the tender inviting department and bidders. A local help desk is also available and clarification could be sought through e-mail, e-tenders.puduvai@nic.in and phone 2220225 and toll free number 18002337315. – Source: newindianexpress.com