Digital Signature Certificates (DSC) provide the foundation of a public key infrastructure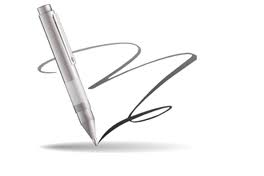 (PKI). These are electronic credentials, issued by a Certification Authority (CA), that are associated with a public and private key pair. The certifying authorities issue digital certificates, which contain a public key and the identity of the owner. The certificates are issued in PFX (Personal in Formation eXchange) file format protected by a password. Digital certificates are what that makes the digital signatures authentic.
To Obtain your Digital Signature in India, please visit http://www.digitalsignature.in
Please visit http://www.digitalsignature.in for New Digital Certificate India, Renew your Digital Signature, DSC Renewal Service, Get your DSC Renewed, Digital Certificate Providers Kolkata / West Bengal, Mumbai, New Delhi, Chennai, Bangalore, Bhopal, Patna, Guwahati, Ranchi, & all Major Cities in India. Digital Certificate Solution.

We process DSC applications for our clients all over India – in Mumbai / Bombay (Maharashtra), Kolkata / Calcutta (West Bengal), Indore (Madhya Pradesh), New Delhi, Bangalore, Nagpur, Ludhiana, Cochin, Imphal (Manipur) Jamshedpur, Shillong, Siliguri, Dhanbad, Allahabad, Noida (Uttar Pradesh), Surat, Hyderabad (Andhra Pradesh), Chandigarh / Punjab, Chennai, Ranchi (Jharkhand ), Raipur (Chattisgarh), Pune, Baroda (Gujarat), Bhubneswar (Orissa), Jaipur (Rajasthan), Faridabad (Haryana), Gurgaon, Trivandrum (Kerala), Kanpur, Bhopal, Agartala Agra Ajmer Amritsar, Bhilai, Bhilwara,Itanagar, Mangalore, Meerut, Mysore, Nasik, Pondicherry, Portblair, Raibarely, Rajkot, Silchar, Tezpur, Tinsukia, , Vellore, Vijayawada, Vishakapatnam, Dibrugarh, Udaipur and other major States / Cities in India.