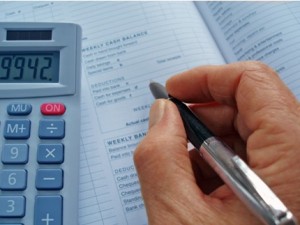 With more easy access to the Internet, many people prefer filing returns online. Out of around 4 crore income tax (I-T) returns last financial year, 1.65 crore were filed online. From assessment year 2012-13, e-filing is mandatory for those with annual income of more than Rs 10 lakh.
E-filing with digital signature is mandatory for those with business income of Rs 1 crore or more and professionals with income of Rs 25 lakh or more. E-filing is now mandatory for individuals and Hindu Undivided Families whose accounts have to be audited under Section 44AB of the Income Tax Act. For companies, e-filing with digital signature is mandatory. Let's take a look at steps for filing returns online using the I-T department website:
1. Select appropriate tax return form here: https://incometaxindiaefiling.gov.in/portal/selectforms.do
2. Download the relevant Excel spreadsheet.
3. Fill your tax return form offline and save the XML file generated by the software.
4. Register with http://incometaxindiaefiling.gov.in
5. Log in and click the relevant form on the left panel and select "Submit Return"
6. Now upload the XML file and print the acknowledgement/ ITR-V Form. (Don't have a
printer at home? Save the document in the PDF format and get a printout.)
7. If the return includes digital signature, the process is over. Else, you get a verification form (ITR-V ). Sign it and mail it to 'Income Tax Department – CPC, Post Bag No – 1, Electronic City Post Office, Bengaluru – 560100, Karnataka' by 'Speed Post' or ordinary post within 120 days of submitting the return.
8. Once the tax department receives the physical copy of the ITR-V form, you will get an acknowledgement over email.